With the launch of iOS 10 comes a redesigned Apple Music app – and with that, the location of many features such as the recently played songs list has been moved to place that you probably aren't familiar with in iOS 10. There is some good and bad news with this update. For one – if you're trying to find individual songs that you listened to inside of a playlist, you'll have to look through the entire album to find the song you want. Additionally, if you've heard a song you like on Beats 1 or another similar radio station, you won't be able to see that song unless you "liked" it or put it in a playlist. As you can imagine, this was generally determined to be a bad move and made a bunch of users pretty upset.  If you're looking to view your recently played songs and albums, you can do so by following the instructions below.
How to view your recently played songs:
1: Open up the Apple Music app and tap on "For You" at the bottom of the screen.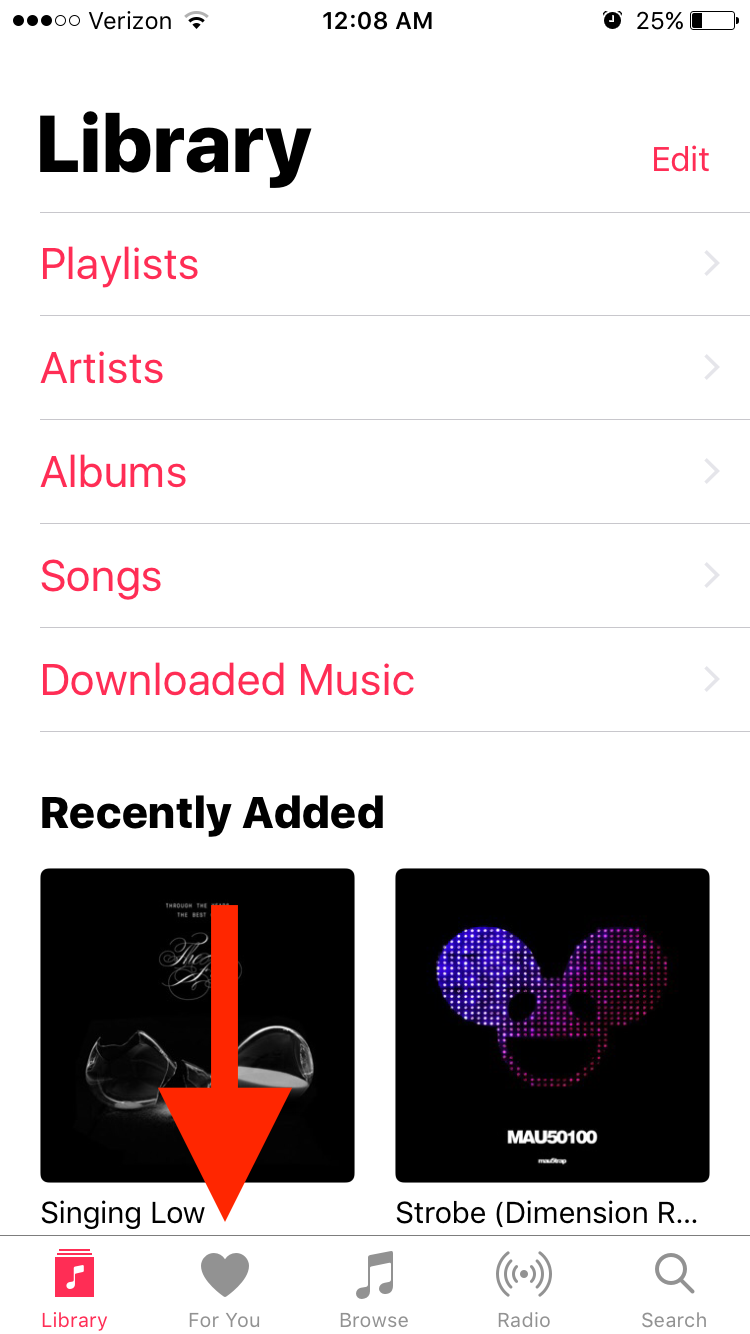 2: On the next page, scroll down and you'll see a "recently played" section. When you click on this section you'll be able to see the songs that you've played along with their album art and artist name. Clicking on an album inside the Recently Played section will reveal the exact song that you listened to. Click on "Show All" to view all the songs.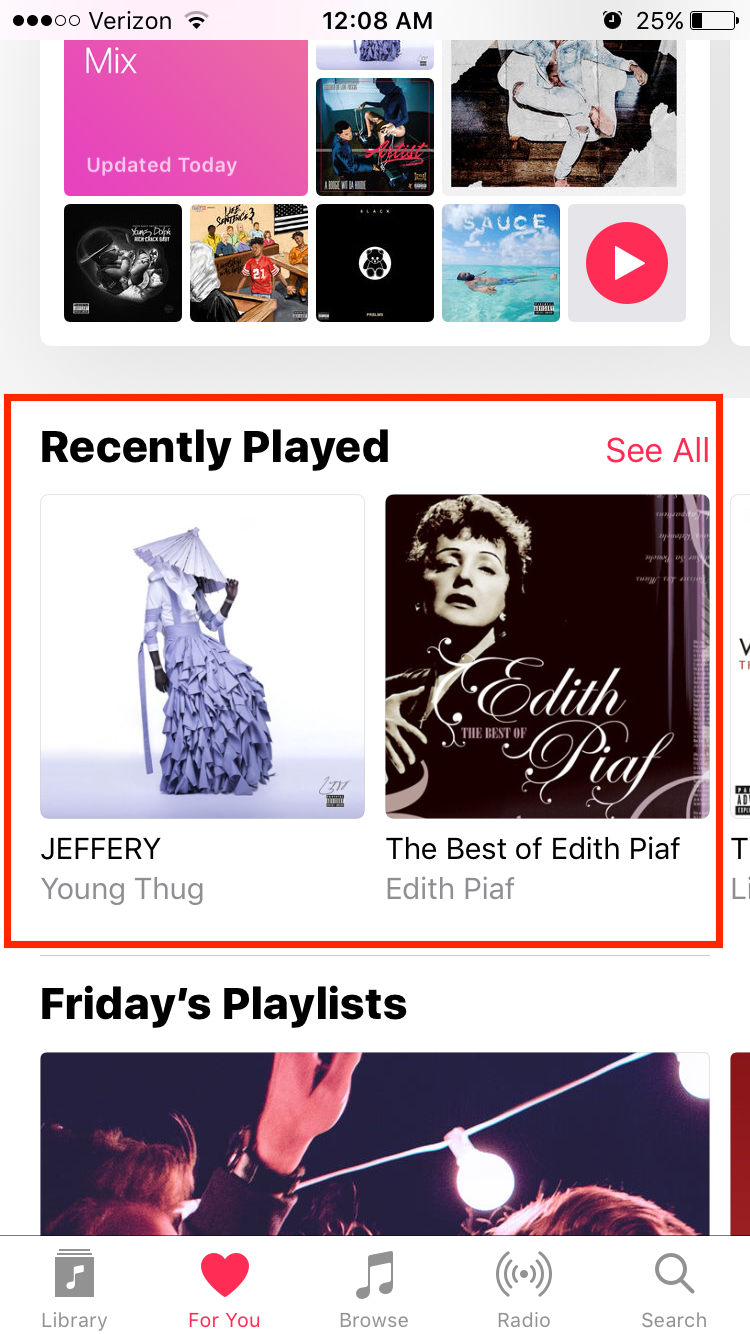 As stated above, you won't be able to view the individual songs you listened to if you were listening to Beats 1 radio – which is a major shame, because the prior version to the app in iOS 9 let you see a list of all the songs in an easy to navigate list and drag and drop songs back into the list of songs to be played next. If you're really upset about this change and want to reach out to Apple yourself, you can do so by visiting apple.com/feedback – scroll to the bottom of that page to find the feedback button for apple music.