USPS does not explicitly state that priority flat rate regional boxes are available on their official website (www.usps.com). The shipping option is hidden away under a setting that may be difficult to find if you haven't used them before. If you are curious as to how much flat rate regional boxes cost, or how to use them, you can read this guide located here: How to use Priority Flat Rate Regional Boxes
If you are trying to purchase postage for these boxes, you will be able to do so by performing the following:
First, log into your USPS account. If you have forgotten your login information to USPS.com you can reset your password here: Reset USPS Password
Second, while you are in the Create Label screen, there is an option to "Enter Package Details" – do NOT select "I am shipping flat rate". Instead, enter the weight of the package. You should have already entered the shipping information (where the package is going) that is located above this option.


Next, scroll down to "Select a Shipping Option" and choose your shipping option. Click on "View available Services and Prices". If you do not see this option, it means you are missing information in the fields located in the "Where are you sending to?" option located at the top of the screen.
If you scroll down in mailing options, you should be given the option to choose Regional Flat Rate Box as a shipping option. USPS will automatically calculate the price and the box type you should use (A, B, or C) based on the information (such as weight) you entered above.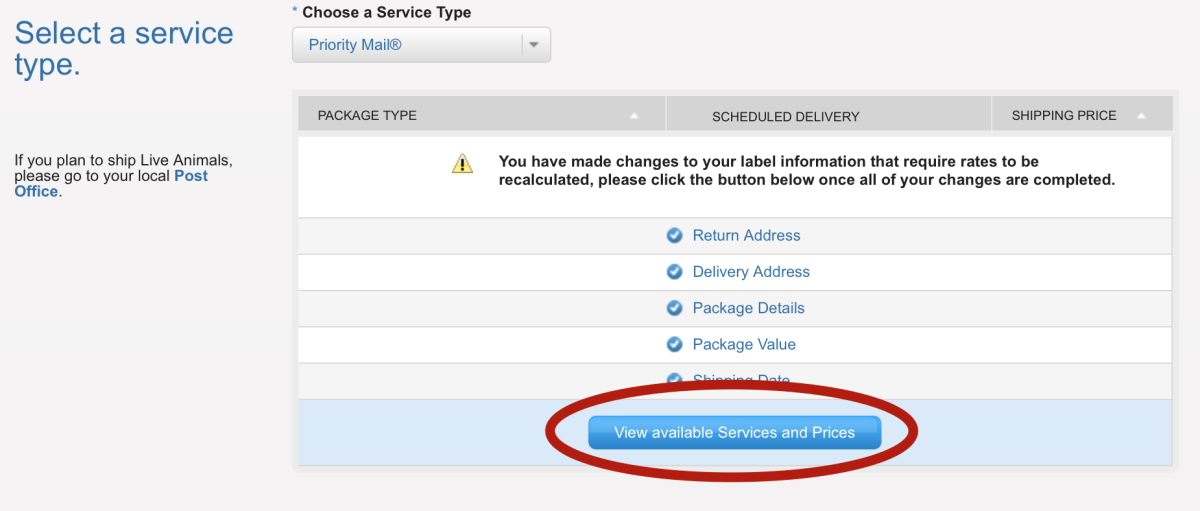 There you have it, the regional flat rate box option: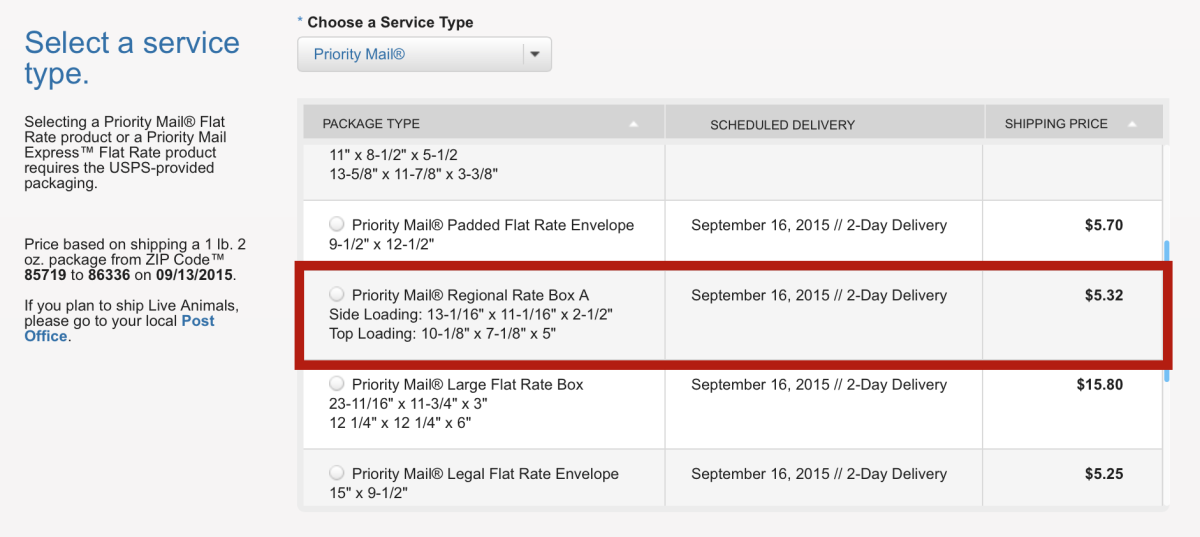 Did this help? Let me know in the comments below. If this helped you out, please share with someone else who could benefit!